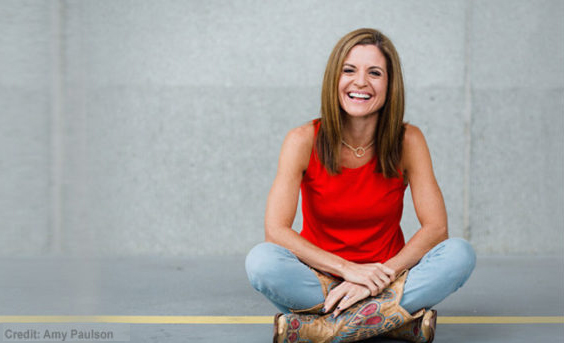 I watched Glennon Doyle Melton recently on Oprah Winfrey's "Super Soul Sunday" program. I had never heard of her before, but some of her ideas intrigued me, so I went to her blog, Momastery, to learn more. There I found a wealth of posts for "Truth Tellers & Hope Spreaders." She bravely opens up about her battle with bulimia and alcoholism and her history of "bad love and drugs." She calls herself a "Recovering Everything."
Glennon sees life as both brutal and beautiful, and says we can't embrace one without the other. In one of the posts, she discusses who she is as a speaker and author: "Am I able to do this because I beat the monster? Because it leaves me alone now? NO! Still speaks to me. It's just not the BOSS of me." With candor and humility, she generously shares her journey and uses it to inspire others.
Despair and pain is the monster Glennon is describing. "Pain comes and goes like clouds" so we must learn to allow it to flow in and out of our lives without being attached to negative thoughts that lead us down a dark hole. By demonstrating that we don't have to be perfect before we can help others, and by keeping it real, Glennon reminds me of Brené Brown and her talks on being vulnerable
All of this caused me to reflect on my own work. I certainly don't have it all together where aging is concerned. There are issues I struggle with. Like everyone else, I sometimes have trouble coming to terms with my own signs of aging. There are times when I suddenly plunge into panic or fear. But in all of my studies, one thing has become abundantly clear. That one thing repeatedly helps me regain my balance when challenges throw me off. What is it? It is simply that despite genetics, each of us has the ability to influence how we age. In fact, up to 70% of the way we age is influenced by the choices we make.
There are things we cannot control. There are things we cannot avoid. But it's reassuring to know that there's a whole lot we can do to make a real difference in the way we age. That's the message I want to get out there. The more I learn about aging, the more equipped I feel as I begin to navigate this stage of life, but like Glennon and Brené, I'm still learning as I go.