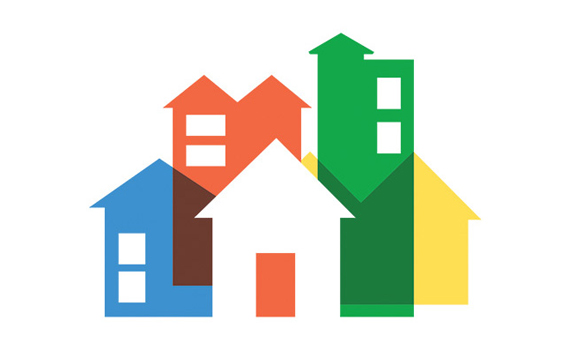 A family member recently made the shift from working in cold Indiana to retiring in sunny Nevada. A lot of people move to a warmer climate when they retire. After years of shoveling snow they look forward to enjoying better weather year 'round.
Each of us deserves to find the living environment that best suits us—now and in the future. As we age, our needs and priorities change, and sometimes that means we need to make changes in where or how we live.
Jo Ann Jenkins, the CEO of AARP and author of Disrupt Aging, says that our homes are part of our identity. "They give us a sense of place and belonging and are our touchstones of personal independence," she writes. But as we get older, we may need to adapt our space or move to a new space so that our environment supports our health and well-being.
More than 90% of Americans want to age in their own homes. They do not want to have to move in with relatives or go to an assisted-living facility. And they certainly don't want to end up in a nursing home. But in order to age in place, some adjustments may be necessary.
I remember my father struggling with the stairs in his house during the last years of his life. Sometime it makes sense to set up a bedroom on the main floor if there is a bathroom nearby. Making such an adjustment can help people continue to live in their homes.
Other minor fixes include simple home modifications like switching round doorknobs for lever handles or installing a handheld showerhead. Adding light in hallways and removing slippery rugs are other ways you can make your home more accommodating.
Major home modifications include creating wider doorways and zero-step entrances or installing movable shelves. Things like these can extend our ability to remain independent and in our home. But there's no one right way to go. For some, it may be easier to move to a place that has universal design features already built in. For others, staying in a familiar community makes it worthwhile to adjust our home to our changing needs.
In addition to home design, there are new technologies available that can help improve your living space. You've seen ads for alert systems ("I've fallen and I can't get up"). There are also monitors that do everything from remind you to take medications to letting loved ones know when you haven't gotten out of bed all day. There's even a watch that can monitor your vital signs and movements. And if it's repairs or transportation you need, there are services like TaskRabbit and Uber, with more coming on board every month.
In the coming 3 to 5 years, there will be appliances, furniture, clothing, and carpeting that will contain sensors that pass information on to your family and support team. Soon new technological innovations will dramatically enhance our ability to live at home longer.
In the meantime, the worst thing to do is ignore the ways in which our current living environment no longer works for us. Poor lighting, unsafe walkways, and difficulty getting around can make us a prisoner in our own home. Unable to freely (and safely) move about keeps us isolated and sedentary—a recipe for poor health.
Whether you stay in the home you have or move, it's important to know yourself well. Some people don't want to be annoyed by the sound of children while others don't want to be surrounded by people their own age. Know your options—before you need them. Because there's no place like home.