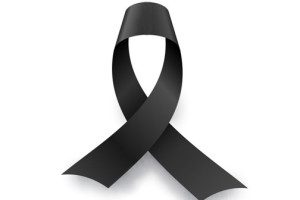 When there is a frightening event like the attacks in Paris two days ago, I find myself doing what I do when tragedy strikes closer to home. After I hear that a loved one died or a bad diagnosis is received, my first reaction is shock. That is followed by deep sadness and a sense of helplessness. But I don't stay there.
The older I get, the more opportunities I have to encounter such situations. It's easy to fall into panic or feeling depressed. But I have learned that I have a choice. I can focus on the scary and sad things or I can allow my attention to move onto what brings me strength and comfort.
Sometimes I meditate. Sometimes I pray. Sometimes I just breathe. If I am able to go within, I can sense that part of me that is never disturbed. I can feel connected to the peace that surpasses understanding. Even if it's just for a moment. I am reminded that events are more than they appear on the surface, just as I am more than my body.
There are things that I may never understand, but I trust that all is in divine order. That awareness comes more easily now, and for that I am grateful. It pulls me back from the brink of overwhelm and despair. I know that I don't know, but I trust that something greater than me does. I let go and let God.
My prayers go out to the victims of the terrorist attacks in Paris. It doesn't serve them well when we are consumed by listening to horrifying accounts or watching the terrible scenes over and over. We could better honor them by turning our attention to the compassion and strength shown by the people of France.
In the wake of a tragedy, whether international or personal, instead of giving all your energy to stirring up negative emotions, pause long enough to center your thoughts. Think of those who opened their homes to give refuge to the people fleeing from the attacks. Envision people from around the city and across the world coming together in solidarity.
A few days after the 9/11 attacks, I spoke at a conference in Atlanta. Then, like now, I felt it inappropriate to ignore recent events, so I closed my talk by reading from Marianne Williamson's book of prayers, Illuminata. Let me close here with one of her recent posts on Twitter: "The only thing powerful enough to counter hate gone viral is love gone viral."