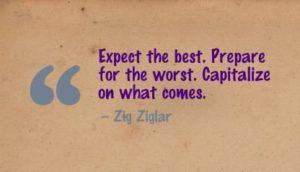 People plan for all kinds of life events, from weddings and home purchases to pre-paid funeral arrangements. But what about planning for the decades between retirement and death? We're aware things can happen, yet we delay making preparations. Now there's a new tool to help.
I watched a presentation from the American Society on Aging last week. The presenters were Gayle Kricke, PhD, a clinical quality leader, and Lee Lindquist, MD, MPH, MBA, a section chief in geriatrics at Northwestern University's school of medicine. They described the research and development that went into their lifespan planning website, PlanYourLIfespan.org. With a team of geriatric physicians, social workers, nurses, communication experts, and others, they designed an easy-to-use planning tool to assist older adults in making informed decisions before critical life events occur.
The PlanYourLifespan.org website states "No one knows what their future health holds, but everyone wants to have their voice heard throughout their lifespan." The website helps make that happen. It guides us through three topic areas—hospitalization, falls, and memory loss—providing detailed information and links to local services and agencies. Then it walks us through two final topics—easier ways to share our wishes with loved ones and resources to help with financing.
A bridge-like graphic across the top of the screen marks your progress through the tool's topics. Navigation links at the bottom make getting around and finding help easy. In addition to an abundance of information, there are videos from people who provide personal insights about their experiences. The wealth of data and resources make this website both a planning and reference tool.
No matter how much you know about hospitals, physical therapy, home care, and the like, you're likely to find something useful. The site triggers questions you may not have considered, helping you tie up easily overlooked details. It's a one-stop shop that delivers what you need to begin planning ahead.
Another message on the website is: "Instead of saying 'it won't happen to me,' make sure your voice is heard." Knowledge is power and preparation is strength. Arm yourself by taking advantage of this new and completely free tool.